Bathroom Remodel Federal Way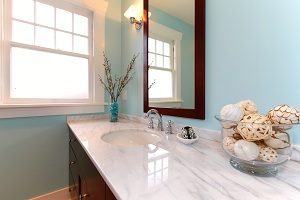 If you are in the market looking for reliable bathroom remodeling contractors, look no further. Joe the Pro Plumbing & Construction offers efficient bathroom remodel services in Federal Way, WA. We have a highly experienced team that will assist you throughout the process, starting from bathroom remodel design to installation.
Whether you need the process of a bathroom remodel done on a modern home or an older home, our specialists will help you every step of the way. When you call us for a bathroom remodel job in Federal Way, we will make sure that the project is delivered:
In a timely fashion
With meticulous attention to detail
Using quality products from leading manufacturers
Please call us so we can meet and discuss your ideas for your bathroom renovation today.
Bathroom Remodeling Federal Way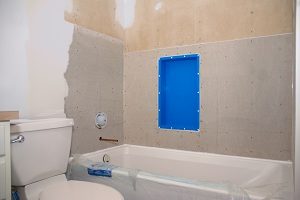 Bored with the outdated designs in your bathrooms? Need something fresh that can breathe life into the decor of your bathrooms? Let us help. Our experienced plumbers will take care of every little detail during the bathroom remodeling process so you can relax. From bathroom remodel ideas to selection of tiles, sinks, shower heads and mirrors, we make bathroom remodeling projects stress-free, fun, and satifsying.
We believe that you deserve a beautiful and detailed bathroom remodel, which is why we send over staff who are:
Extremely skilled
Very professional
Diligent with their work
Thoughtful and respectful of your ideas
Get in touch with us today if you need quality bathroom remodeling service in Federal Way.
Federal Way Bathroom Renovation
Bathrooms are constructed during a home's initial construction. The older your home, the older your bathroom. Most people fail to remember that bathrooms are rooms that are used many times a day, and that bathrooms wear out faster that most rooms in a home. If your bathroom is wearing down quickly or you need a fresh look for your bathroom, call us for your bathroom renovation project. There are many benefits to enjoy from renovating your bathroom:
Boosts the resale value of your home
Adds more space
Makes your home more energy efficient
Feels more comfy and modern
There are no drawbacks to a bathroom renovation provided that you get it done from reliable contractors. All you have to do is choose us for your bathroom renovation job in Federal Way and we will take over so you can sit back and relax.
Call Joe the Pro Plumbing & Construction at (253) 320-8558 for any bathroom remodeling job in Federal Way.