Tankless Water Heater Puyallup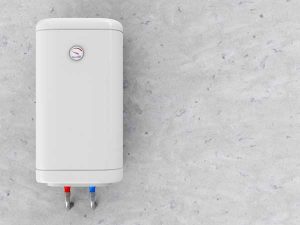 As a full-service plumber and contractor with years of installation experience, we are also very knowledgeable in latest state-of-the-art innovations and technologies of tankless water heaters and their advantages and disadvantages.
We welcome potentially new buyers of these innovative systems to visit with us, and to ask questions that will help in the selection of the best style for their homes in Puyallup. Some of the most frequently asked questions include:
How do I determine if they are right for our household?
Do they work efficiently with hard water conditions?
How does their lifespan compare with a conventional storage tank?
How do they compare in price with a conventional type?
How exactly do they work?
Do they reduce energy costs?
Will it be adequate for our household and occupants?
Would we need to upgrade our gas line?
Are there special venting requirements?
…and more
These are questions we have answered many times and would be delighted to share our knowledge with you to help you choose the best option for your home. Call us today!
On Demand Water Heater Puyallup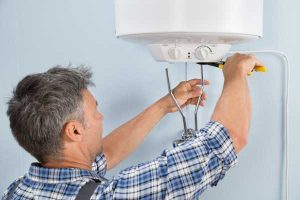 Having an on demand water heater means having hot water whenever you need it, or whenever a hot water valve is in use.
We have significant experience with a variety of types and models, and are knowledgeable about instantaneous tankless water heater pros and cons, such as:
Virtually eliminate energy waste or standby losses
Easy parts replacement vs. replacing the entire system
Compact design with maximum output
Greater initial cost, but a longer lifespan
Rapid-response heat requirements may result in relatively high electric
power draw
If you are interested in exploring the possibility of a tankless water heater for your home in Puyallup, call to set up a time when we can share our knowledge with you.
After you have made a choice, call us to handle all aspects the electrical, plumbing, gas and venting to avoid potentially operational and functional issues. We are also well-informed of all local and national gas fuel codes.
Puyallup Tankless Water Heater Installation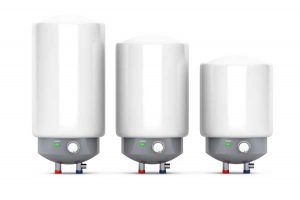 A tankless water heater installation is not only a challenge for a do-it-yourselfer, but it can be hazardous if not conducted properly.
Most, if not all manufacturers recommend that an installation be performed by a licensed contractor to ensure a full lifespan, avoid potential warranty cancellation, for safety reasons, and for energy efficiency optimization.
While installing a gas type unit is more difficult than an electric unit, there is also a potential danger associated with an improper or flawed setup with a gas-powered unit. For those reasons and the following considerations, it is advisable to leave the installation to pros who have a full understanding of:
Requirements and methods for safe venting
Electrical wiring
Fuel types and gas line sizes
Meeting compliance requirements – local building codes and specific standards
Working with the plumbing systems
Necessary lines and connections to the unit – power, gas and water supply
Call Joe the Pro Plumbing when you are ready for an installation in Puyallup that will meet your expectations. We do it right the first time! 253-320-8558