Tankless Water Heaters Steilacoom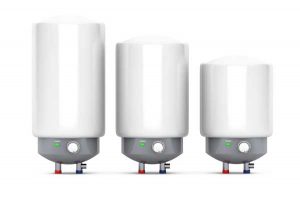 There are many tankless water heater reviews available today to help buyers that may be considering the purchase of one of these innovative systems.
As a full-service plumber and contractor serving Steilacoom, we have seen the significant advancements in technologies and innovations that have made them a smart investment for homeowners to:
Save on energy costs
Gain space with their compact design
Help conserve natural resources
Retain their system up to 20 years with minimal maintenance
Enjoy limitless hot water
We aggressively seek information on latest state-of-the-art technologies for all products that have a direct relationship to our broad ranges of services, maintenance and installations. If you are in need of information from our point of view, we welcome the opportunity of sharing our knowledge to help you make the best selection for your household.
On Demand Water Heaters Steilacoom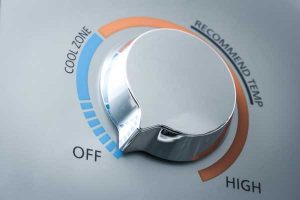 Just as the description states, an on demand water heater is activated by the flow of a hot water valve and instantly heats the water as it is being used, as opposed to a conventional storage tank unit that stores heated water at all times on standby, including night hours.
There are many benefits to using tankless water heaters that are highly recognizable to us as a plumber and contractor with years of experience with both system types:
Easy parts replacement vs. entire system replacement
Availability in a number of sizes for varying faucet applications
Power options – propane, natural gas and electricity
Durability – last up to 20 years with minimal maintenance
Earth friendly – higher standards for CO² emissions
Obviously, each system has advantages and disadvantages. If you are renovating your home, or working on a new construction in Steilacoom, call us for help in weighing the broad range of considerations.
And once you make a choice, call us for a professional installation. We are aware of all local and national gas fuel codes, and fully-equipped to handle all aspects of plumbing, gas and venting, and electrical services.
Steilacoom Tankless Water Heater Installation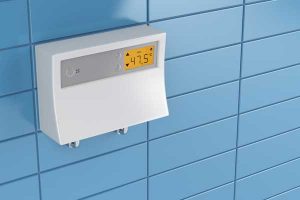 Tankless water heater installation requirements can be very complex and even risky for a novice or do-it-yourselfer.
Manufacturers and dealers highly recommend installations by licensed contractors, especially those involving a gas type unit because of the potential dangers associated with a flawed or improper setup.
As professionals, we have a full understanding of:
Fuel types and gas line sizes
Working with plumbing systems
Requirements and methods for safe venting
Electrical wiring
Requirements for compliance – specific standards and local building codes
Proper and safe electrical, gas and water supply connections
Provision of space for setup, service and maintenance
Call Joe the Pro Plumbing to ensure protection of your warranty and a full lifespan of your system with services by our professionals serving the Steilacoom area. We do it right the first time! 253-320-8558