Bathroom Remodel Fife
It is time that you enjoyed the convenience, style and functionality of your bathroom. A full or partial bathroom renovation can have a big impact on your daily life and well- being. Choosing a reliable and experienced bathroom remodeling company is just the first step in achieving your dream bathroom.
Call Joe the Pro Plumbing & Construction for any bathroom remodel services in Fife, WA. Our bathroom remodel team is ready to help you create a luxurious retreat in your home through our beautiful, quality bathroom remodeling services.
As established bathroom remodel contractors, we offer remodeling services that include the following:
Shower enclosures
Conversion from the shower to tub or vice-versa
Vanities
Flooring
Countertops
Trust us for new and unique bathroom remodel ideas that will make your bathroom more spacious, functional and beautiful.
Bathroom Remodeling Fife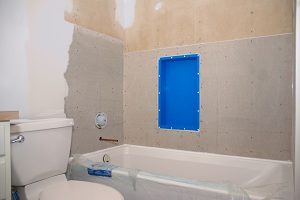 Bathroom remodeling is one of the best ways to give your home desired functionality, comfort and resale value. Our bathroom remodeling in Fife is not limited to replacing the old and damaged faucets and fixtures but includes proper renovation that adds value to your home.
As experienced bathroom remodeling contractors serving Fife residents for a long time, we assure to add the following to the bathroom:
Functionality
Space
Beauty
Comfort
Check out our bathroom remodeling before and after pictures to assess our workmanship. Turn to our bathroom renovation experts when you are looking to give your bathroom the required makeover.
Fife Bathroom Renovation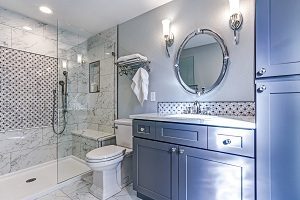 When planning a bathroom renovation, you need to consider two very important things; your priorities and your budget. While you are clear about what you need in your bathroom, you might not have an idea of how much the bathroom renovation would cost. Setting aside an estimated budget for the purpose can be a good start. We're happy to discuss your project ideas with you.
Choose us for bathroom renovation in Fife. Our designs and remodels often include:
Low maintenance materials
Energy efficient lighting
Highly efficient faucets, toilet and shower heads
We can work on the bathroom remodel cost breakdown to assess what materials and fixtures would be the best for your bathroom project. You can rest assured in hiring us for your bathroom renovation because we have successfully renovated and remodeled bathrooms for many homeowners in your area. We're happy to provide references.
Are you looking for professional bathroom renovation experts in Fife? Give a call to Joe the Pro Plumbing & Construction at (253) 320-8558.