Tankless Water Heaters Fife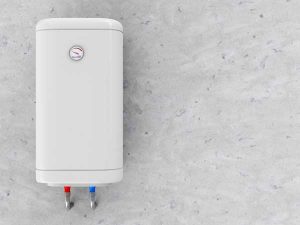 As a family-owned and operated business providing exceptional plumbing and construction services since 1984, we also offer professional gas and electric tankless water heater installations in Fife.
We are a full-service contractor with a broad range of capabilities and expertise supported by an intense interest in latest state-of-the-art technologies relating to products that we service and maintain.
If you are studying the reviews but are unsure about the tankless water heater advantages and disadvantages, we can answer your questions and provide useful information:
How they work
Are they right for your home
What criteria should be used for selecting the right model
Right size and quantity for your home and number of occupants
Energy efficiency data
Maintenance requirements
Electric, gas or propane
Performance
Approximate life span
Cost comparison with traditional unit
Do you need to install a separate unit for appliances
Number of gallons of hot water supplied per minute
If you have questions, we likely have the answers! Call us today and let us help you select the best style for your home!
On Demand Water Heater Fife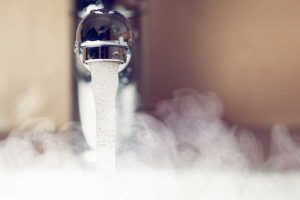 Rather than drawing hot water from a storage tank in the case of a conventional system, an on demand water heater heats water with a gas burner or electric element only when a hot water tap is turned on.
We have significant knowledge about their pros and cons when compared with a conventional or traditional system, such as but not limited to:
Life expectancy of more than 20 years
Easily replaced parts vs. the entire system
An initial cost greater than a conventional system, but typically longer lifespan
Significantly more compact
Lower energy costs
For those who are concerned about sustainable earth-friendly choices, it certainly is worthwhile exploring the available technological data that outlines the maximum energy efficiency that is achievable to help conserve natural resources.
We look forward to receiving your call for a professional installation in Fife after you have made the choice. We have the knowledge and expertise and are fully-equipped for handling all aspects of electrical, plumbing, gas and venting to ensure proper operation and function. We are also knowledgeable regarding local and national gas fuel codes.
Fife Tankless Water Heater Installation
If you are renovating an older home or building a new home in Fife and are planning a tankless water heater installation, most providers and manufacturers highly recommend hiring a professional contractor for reasons of safety and optimization of its energy efficiency.
If your model is gas-powered, it is important to understand the dangers associated with a flawed installation. These are a few factors that must be considered for proper setup, and may provide incentive for a do-it-yourselfer to call us for assistance:
The unit's power
Venting requirements
Knowledge of gas line sizes
Compliance with local building codes, specific standards and obtaining a permit
Climate conditions
Electrical wiring
Installing water supply lines as needed
Connecting all necessary lines and cords to the unit – gas, water and
power supply
Checking for leaks
…and more
Call Joe the Pro Plumbing to ensure a proper and safe installation. We do it right the first time! 253-320-8558