Faucets Steilacoom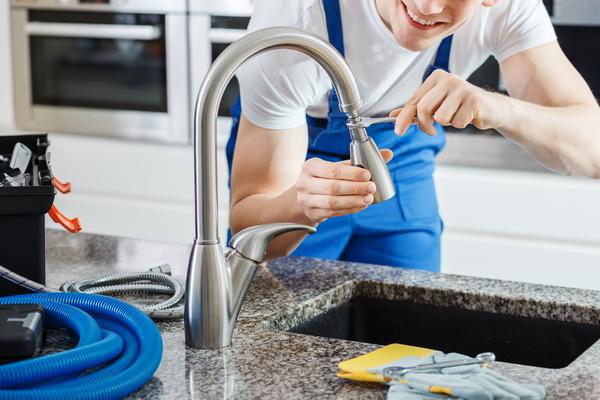 The faucets seem to be a small part of your plumbing system, however, efficient working of these little fixtures is crucial for doing many daily routine tasks around the house without any difficulty.
Joe the Pro Plumbing & Construction offers its expert services for helping people enjoy seamless use of faucets in their Steilacoom, WA home. We can help with faucet installation, repair, and replacement. We work on all types of faucets including:
Sink faucets
Bathtub faucets
Shower faucets
Outdoor hose spigots
Our family owned and operated plumbing company has been serving the community since 1984. We take pride in a hard-earned, well-deserved reputation for delivering highly professional services.
Whether hired for making a minor faucet repair or handling a much bigger job of installing all the faucets in a Steilacoom new construction, we can be trusted for working diligently with the finest in crew, equipment, and supplies.
Faucet Repair Steilacoom
A constantly dripping faucet can be extremely irritating. The noise can drive you up the wall and disturb your sleep. Immediate faucet repair is a must for this reason. Delaying the repair of dripping faucets is also essential for preventing the waste of a valuable natural resource and needless spike in your water bills. Call us and get the leaky faucet repair at your Steilacoom home done ASAP.
There are many issues other than a leak that can develop with faucets. The good news for you is that our technicians are trained and experienced at fixing them all. Here are some malfunctions that our kitchen and bathroom faucet repair experts can fix:
No or low water pressure
Water spraying out of the faucet
Loose handle
Broken fixtures
Faucet Installation Steilacoom
Call us if you are looking for efficient, reliable, and affordable faucet installation services in the Steilacoom area. We can install faucets to meet all types of requirements. You could need faucet installation in a new house or a home addition. You might need new faucets to replace the old, damaged ones or for upgrading to more trendy, water-efficient fixtures. Not to worry, we have you covered.
We offer faucet installation in Steilacoom for faucets of all brands, sizes, and design styles. Our plumbers can guide you in choosing the most suitable faucets for your needs and budget before carrying out the faucet installation:
Quickly
Flawlessly
Without any property or plumbing damage
Call Joe the Pro Plumbing & Construction at (253)320-8558 for faucet repair or installation in your Steilacoom home.