Tankless Water Heaters University Place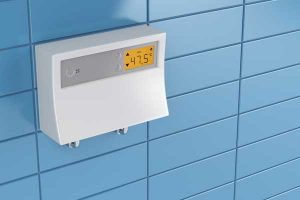 We are a full-service plumber-contractor with years of experience and knowledge in latest technologies and innovations relating to conventional and tankless water heaters electric and gas systems.
With households in University Place devoting more than 25 percent of their total annual energy costs to just their water heater, a cost that is second only to heating and cooling, it is vitally important to weigh the options of all types when preparing for replacement.
There have been significant advancements in tankless water heaters as a result of consumer demand, with manufacturers now offering a range of technologies designed to minimize ongoing costs and to maximize their efficiency.
These are a few reasons that homeowners across the nation are choosing tankless water heaters:
Their performance – limitless hot water
Energy efficiency – elimination of energy waste or standby losses –
up to as much as 30 percent greater efficiency than a conventional unit
Size – compact and small enough to mount on a wall
Life span – double that of a conventional storage type, or greater
than 20 years
If you are a homeowner in search of a new unit, call us for guidance. We welcome the opportunity of sharing our knowledge of these systems to help you make a wise selection for your home.
On Demand Water Heater University Place
Whether you see a reference to "instantaneous", "flash" or "on demand" water heater, it all means that same – having immediate steaming temperatures when the hot water valve is turned on!
Rather than maintaining heated water when the valves are not in use, you can virtually eliminate energy waste or standby losses associated with conventional tank systems.
While no system is perfect, choosing the right one for your household in University Place is largely dependent on your understanding of the differences between the systems. These are a few of the pros and cons of a tankless water heater:
Energy efficiency – no standby heat loss
Convenience – steaming temperatures within seconds
Cost – as much as two to four times than of a conventional system,
but as much as a 50 percent longer lifespan
Minimal maintenance – replaceable parts vs. entire system replacement
Can be installed in small spaces
Earth-friendly
Whichever selection you make, call us to handle all aspects of plumbing, electrical, gas and venting. We are well-informed of all local building codes and national gas fuel codes.
University Place Tankless Water Heater Installation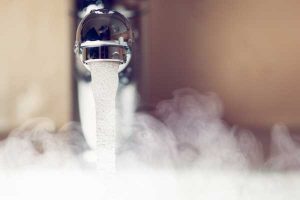 While there are step-by-step guidelines for do-it-yourselfers, a professional tankless water heater installation by a qualified and licensed plumber-contractor is recommended to ensure all local plumbing, venting, gas and electrical codes are met.
Installing an electric unit is less complicated than gas types, and it is important to note that the gas type can create a potential danger with an improper or flawed setup. We are experienced, and have a full understanding of:
Gas line sizes and fuel types
Working with plumbing systems and electrical wiring
Power, gas and water supply lines and connections to the unit
All requirements and methods for safe venting
Meeting compliance requirements – specific standards and
local building codes
Call Joe the Pro Plumbing for a safe and proper setup of your new system in University Place. We do it right the first time! 253-320-8558