Fife Repiping
Repiping your home is a daunting task that requires years of experience and expertise. Technicians have to take out the old pipes and repipe without damaging other systems. We strongly advise you to seek the help and advice of repiping specialists for a clean and detailed job.
When you need repiping done in Fife, WA, the only name you need to know is Joe the Pro Plumbing & Construction. We specialize in repiping house water lines and other plumbing lines installed on your property. There are many signs that it may be time for a repipe of your Fife property:
Frequent breakdown of old pipes
Recurring leaks
Rusty water
Low water pressure
Anytime you notice these issues with your plumbing system, do not waste time in calling us. We will repipe your whole property efficiently while ensuring that there is minimal damage to your home and property during the repiping process.
Repipe Fife
When you are looking for a repipe specialist near you, make us your first call. Established in 1984, we have have decades years of experience. We can deliver any repipe project yo have in mind. Being a family owned and operated business, we understand your situation and can provide personalized and professional repipe plumbing service for you.
There are many advantages of a timely repiping job:
Clear, clean, healthy water
No more leaks
Excellent water pressure
Prevention of future plumbing issues
A boost in resale value
Do not choose the wrong contractor for your repipe job. Inefficient and unskilled plumbers might end up doing damage to your home. Hire repiping specialists for repiping projects. Call us if you want to talk about plumbing and repiping your Fife property.
Fife Repiping Specialist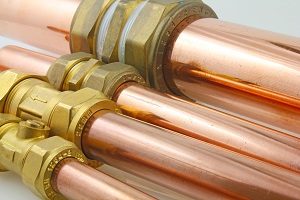 Are you struggling with water lines installed at your Fife property? Call us. We have years of experience and offer skilled plumbers who can quickly and efficiently repipe your property. When you work with us as your repiping specialist in Fife , we offer:
Timely completion of your job
Code compliant plumbing
Expert plumbers who care about customer service
As a full service repiping specialist, we provide various repipe options, including PVC, Copper and PEX piping Our plumbers are trained and have years of experience. We've repiped hundreds of homes and businesses.
Think it is time to repipe your property? Call Joe the Pro Plumbing & Construction at (253) 320-8558 to hire us as your repiping specialist today.