Tankless Water Heaters Federal Way
As a full-service contractor since 1984, we have years of experience with tankless water heater installation requirements.
With a conscientious desire to remain current with latest state-of-the-art technologies in all areas relating to our professional services, not only are we highly-qualified and experienced in both gas and electric tankless water heater installations, but we can help you with basic information about:
How they work
Whether they are right for your home
Selecting the right model
Advantages and disadvantages or pros and cons
Cost comparisons between a tankless and traditional system
Energy efficiency
Maintenance
Performance
Estimated life span<
If you need to purchase a new system and are having difficulty choosing the right option for your household in Federal Way, call us for advice.
On Demand Water Heater Federal Way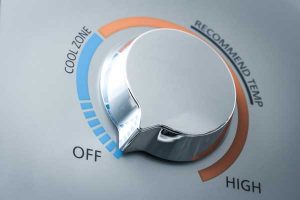 By definition, an on demand water heater heats water only when a hot water valve is in use.
As a contractor that has significant experience with installations, we are well aware of both pros and cons when compared with a conventional system:
Initial unit cost is greater, but typically lasts longer
Lower operating and energy costs – up to 40 percent less energy usage
Greater life expectancy – up to double
Ability to replace parts vs. entire system
More compact
If you are preparing for a remodel or new construction in Federal Way, you may wish to explore the latest technology to learn more about this energy efficient system.
Once you have made the choice, call us for a professional installation. We are trained and equipped to handle all aspects of plumbing, electrical, gas and venting to avoid operational and functional issues. We are also fully aware of all local and national gas fuel codes.
Call us today for additional information!
Federal Way Tankless Water Heater Installation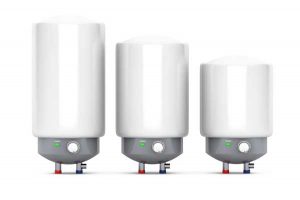 Major providers recommend tankless water heater installation and subsequent pro-level maintenance skills of a professional contractor for safety reasons and to optimize its energy efficiency.
Proper setup depends on many factors, including but not limited to:
Fuel type
Knowledge of recommended gas line sizes
Safety issues
Climate conditions
Local building code requirements
Proper venting
Many of the modern systems have space-saving design features that allow additional flexibility for mounting on any inside wall of your home rather than in a separate designated utility room. There are also certain product lines available for natural gas or liquid propane fuel that contributes to lower carbon emissions and increased efficiency.
Depending on the size of your household, you can install additional systems connected in parallel to accommodate simultaneous multiple usage.
Call Joe the Pro Plumbing to help you select the best style for your home in Federal way with a proper and safe setup. 253-320-8558