Repiping Puyallup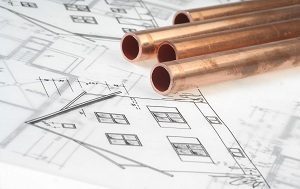 When the old pipes fail, repiping your Puyallup, WA area home or business property is the right answer to avoid unnecessary leaks, reduced water pressure, and other related problems. Look for indicators of corrosion such as weird tasting water, frequent clogs, leaks, stains, discolored water.
Replacing corroded, old existing pipes also provides health benefits and reduces worries. Joe the Pro Plumbing & Construction is a family-owned and operated repipe specialist company Puyallup area residents can count on for exceptional plumbing services.
Property owners often fail to recognize the common signs that indicate it is time to call the repipe experts. Rather than incurring repeated repair costs, it is best to call a repipe specialist for repiping the water lines.
Call us for a complimentary evaluation and estimate of repiping cost in your Puyallup area property. With a repipe job, you benefit from:
Increased water pressure
Clean water at all times
Riddance from recurring leaks
Repipe Puyallup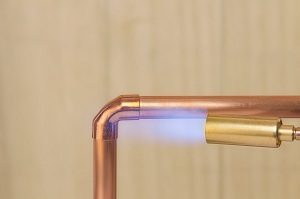 The best time for a repipe job in a Puyallup area property is during remodeling or renovations but repiping house on the slab is also possible with minimal damage. We have an exceptional record of repiping services and restoring functionality of pipes.
For a repipe specialist nearby, keep us in mind for your repiping needs. Do not let numerous pipe related problems worry you, just call us! Ready to enjoy repipe benefits?
Call us for the best repiping solutions! We provide prompt, efficient, and affordable repipe services.
Take action today to:
Remove hazardous piping material
Ensure better health and clean water
Address piping needs and curb damages from leaks
Puyallup Repipe Specialist
Is your home 30 to 40 years old and you have not had repiping done? It is time you start thinking about pipe replacements. Nothing lasts forever and that applies to pipes in your home too. Over the years they corrode, rust, and decay and need to be replaced by a Puyallup area repipe specialist.
Ignoring repiping needs eventually leads to leaks, greater repair expenses, and structural damages. Our friendly repiping professionals handle every job:
Efficiently
In a timely manner
With great care ensuring least damage and discomfort
Avoid a plumbing disaster in the future by calling a repiping specialist. Call us today! You will be glad you did.
For repiping services in Puyallup area homes and businesses call Joe the Pro Plumbing & Construction at (253) 320-8558. We are the area repipe specialist for residential or commercial repipe needs.