Plumbers Gig Harbor
Since 1984 we have served local communities with all types of plumbing services to full installations and revitalization projects.
We are known far and wide for honest and trustworthy services, our integrity and high-quality craftsmanship.
Residents of Gig Harbor can call us for a full spectrum of residential projects no matter how large or small, including but not limited to:
A bathroom transformation
Sewer repair
Water purification systems
ADA-compliant upgrades
Tankless water heaters
Drain cleaning
Repiping
…and more
Our plumbers are full-service plumbing contractor ready to meet your plumbing and construction needs. From leaky faucets to custom-design bathroom remodels, our plumbers in Gig Harbor area are ready for anything and everything. Call us today – we do it right the first time!
Plumbing Services Gig Harbor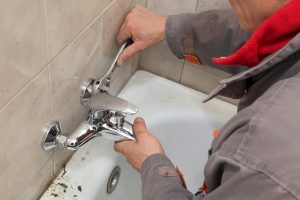 As a contractor, we offer premier plumbing services for Gig Harbor residents that are second to none!
We are professionals that assemble, install and repair fittings, fixtures and pipes that meet all standards of the codes and specifications.
The following is a list of our most popular types of projects, but not limited to:
Bathroom fixture installations
Full spectrum of plumbing solutions
Sewer lines – root intrusion, breaks and cracks
Installation and repair of tankless water heaters
Drain cleaning – clogs, blockages and sewer main
Creating a safe and independent living environment with ADA-compliant upgrades – walk-in tubs, zero barrier showers, elevated toilets, coordinating grab-bars
Leaky pipes
Repiping
Odors and noises in the system
Toilets, toilet tanks, tub and shower fixtures
Rather than dealing with multiple contractors, call us for all-inclusive plumbing services in Gig Harbor, large or small. We are locally-owned and operated and take pride in offering quick turn-around for local residents.
Gig Harbor Plumbing Repair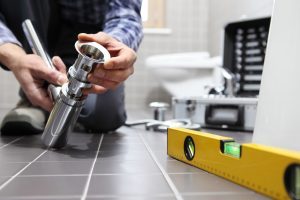 We are a locally-owned and operated contractor serving Gig Harbor residents, and well known for our experience, expertise and conscientious effort to maintaining industry best practices as new innovations and technologies evolve in our field.
We have a professional team to take on remodels, new installations, revitalizations and transformations, and all types of plumbing repairs such as:
Faucets, sinks and toilets
Shower, tub and sink fixtures
Pipe and drain cleaning
Repiping
Sewer lines
Tankless water heaters
Water purification systems
…and more
Do you have an emergency? Are you planning a renovation or in need of system maintenance? You can call us for a complimentary evaluation, or just tell us the nature of your emergency and we will be there on a quick-response basis. Whatever the need, we are dedicated and committed to providing the highest-quality workmanship at competitive prices.
Call Joe the Pro Plumbing to tell us what you need, or to schedule your appointment. We do it right the first time! 253-320-8558