Tankless Water Heaters Tacoma
We are a full-service plumber and contractor with years of setup experience offering homeowners in Tacoma the opportunity of discussing and reviewing tankless water heaters pros and cons to help determine the most suitable system for their needs.
With the significant advancements in innovation and technology, tankless water heaters have emerged as a wise investment for some homeowners to:
Maximize efficiency
Minimize energy costs
Enjoy limitless hot water
Reduce carbon emissions
Gain storage space with their compact design
We can help guide you through the many considerations required to make a wise choice rather than choosing your next unit blindly.
If you wish to seek information from our point of view, call our office to schedule a convenient time. We welcome the opportunity of sharing our knowledge with you!
On Demand Water Heater Tacoma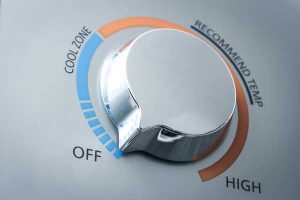 On average, households in Tacoma expend more than 25 percent of their energy on the hot water heater!
As part of the professional service community, we encourage homeowners who are contemplating the purchase of a new system to weigh the advantages and disadvantages of latest innovations and technologies designed to maximize efficiency and minimize energy costs.
We are aggressive in researching state-of-the-art products that we service and maintain and are knowledgeable in all aspects of both conventional models and on demand water heaters. In making a selection of the type of system that is best for your household, understanding the differences is important.
We can help guide you through a comprehensive comparison; however, these are a few points to consider:
Energy efficiency – tankless heats instantaneously when needed; conventional
systems heat continuously, using energy even overnight that you will pay for
Cost – conventional systems cost less upfront but their lifespan is 50 percent
shorter
Convenience – tankless heats only when a hot water valve is in use;
Conventional preheats a limited amount of water with a long period
of time for refilling and reheating when it runs out
We are extremely knowledgeable about each system and would be happy to help you choose the best option for your household. Call us today!
Tacoma Tankless Water Heater Installation
Most providers recommend the skills of a professional plumber-contractor with experience and a full understanding of tankless water heater installation requirements for safety reasons as well as energy efficiency optimization.
We have experience with both electric and gas-powered models, and a full understanding of the potential dangers associated with a flawed installation, particularly in the case of gas units. These are a few of the considerations that are critical to proper setup:
Electrical wiring
Methods employed for safe venting
Experience and knowledge of gas line sizes and fuel types
Proper and safe operational lines and connections to the unit –
power, gas and water supply lines
Ensuring all local and national codes are met
Provision of proper space for setup, service and maintenance
Call Joe the Pro Plumbing for professional setup services in Tacoma to ensure safety and compliance with all building codes and standards. We do it right the first time! 253-320-8558