Tankless Water Heaters Lakewood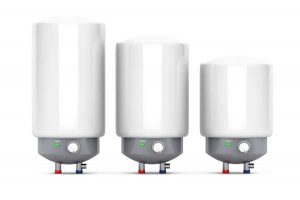 As innovative technology has progressed over the years, you can now have an endless supply of hot water wherever it is needed with a tankless water heater gas or electric powered.
We are a full-service plumber and contractor with significant installation experience and knowledge of tankless water heaters pros and cons. We encourage potential buyers to visit with us about frequently asked questions, such as:
Do they actually have lower operating costs?
Will it work efficiently with hard water conditions?
Are there special venting requirements?
Will I need to upgrade my gas line?
Is it true that they last upwards of 20 years?
Do they cost more than a conventional storage tank unit?
How do they work?
How do I know if it is right for our household?
…and more
We welcome your questions and the opportunity to help you select the best style for your home in Lakewood. Call today!
On Demand Water Heater Lakewood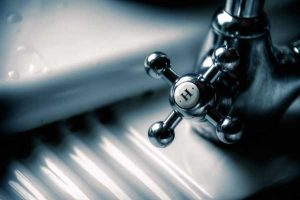 An instantaneous or on demand water heater heats only when a hot water valve is in use as opposed to a conventional tank type that constantly works to deliver hot water.
Because of our intense interest in latest state-of-the-art technologies relating to the products that we service, maintain and install, we are knowledgeable about the advantages and disadvantages of these units when compared with a conventional tank system:
Lower energy costs
Higher initial cost, but typically a longer lifespan
Compact size
Easy parts replacements vs. an entire system
Normal life expectancy of more than 20 years
May have higher electrical power draw because of rapid response
heat requirements
Virtual elimination of standby losses or energy waste
We welcome the opportunity of sharing our knowledge of this energy efficient system. Call us to handle all aspects of your installation in Lakewood once you have made a decision. We are well-versed in all aspects of plumbing, gas and venting requirements, electrical, and all local and national fuel codes.
Lakewood Tankless Water Heater Installation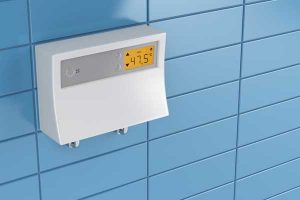 We are frequently asked if a professional contractor is required for a tankless water heater installation.
While there may be do-it-yourselfers who are proficient in undertaking projects of this kind, most manufacturers and dealers highly recommend hiring a professional plumber-contractor for safety reasons and to ensure energy efficiency optimization.
An electric unit installation is simpler than the gas type, but each can present challenges, and can be hazardous with improper procedures. Proper setup of a gas system involves:
Mounting the unit
Connecting electricity, gas, water lines and flue installation
Safe venting
Knowledge and experience with gas line sizes
The electric type does not need venting but requires greater volt power, and each requires obtaining a permit and compliance with specific standards and local building codes.
If you have questions, call Joe the Pro Plumbing for answers! We can help you choose the best option for your home in Lakewood. 253-320-8558