Bathroom Remodel Gig Harbor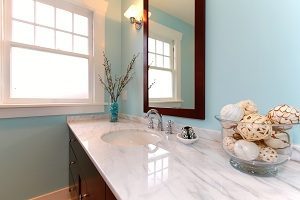 Consider a bathroom remodel for your Gig Harbor, WA property to give it a new lease on life. Bathroom remodeling allows the space to have an updated look. A good bathroom remodel requires the expertise of an expert contractor to make it look just right.
Bathroom renovation is certainly not a DIY project. It is important to hire a professional. Joe the Pro Plumbing & Construction is a renowned bathroom remodel contractor in the Gig Harbor area.
We have completed many bathroom remodel projects in this area and have built a nice reputation for ourselves. Why choose us as your bathroom remodel contractor?
Highly experienced team members
Customer satisfaction guaranteed
Competitive service charges
Use of best quality materials
Bathroom remodeling is not an easy job. We are here to make a bathroom remodel easy for you and discuss in detail any ideas you might have in mind for your new bathroom.
Gig Harbor Bathroom Remodeling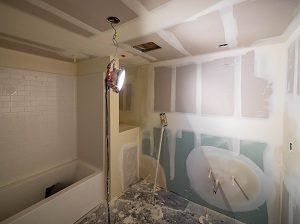 Bathroom remodeling in the Gig Harbor community needs the right bathroom fixtures and accessories. Professional bathroom remodeling contractors like us know this and will offer you a large selection of fixtures required to design the bathroom of your dreams.
There are several reasons people decide on a bathroom renovation. The most common reasons are:
Updating the old bathroom
Expanding the current bathroom
Increasing energy efficiency
Making room for a new bathroom
Whatever may be your reason for having a bathroom renovation, we can handle the project. Hire us as your bathroom remodeling contractor and get your dream bathroom.
Have a look at our bathroom remodeling ideas before and after photographs to see what you can expect.
Gig Harbor Bathroom Renovation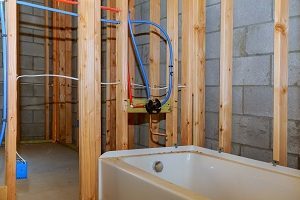 Every bathroom renovation project around Gig Harbor is different. This is because every house is different and everyone's taste and aesthetics vary.
We understand this and work with our clients on their projects keeping their ideas and requirements in mind.
We deliver just what our clients want. Discuss with us the concept of your bathroom renovation and we will transform it into a reality. Advantages of choosing us for bathroom renovation:
Clean job site
Timely completion
Immaculate execution
Unparalleled creativity
We believe in good design to transform any bathroom to meet your individual tastes, needs, and budget. Open communication with you enables our experienced staff to create customized renovation plans that maximize the space and your budget.
Call Joe the Pro Plumbing & Construction at (253) 320-8558 for your bathroom remodel in the Gig Harbor area. We are one of the leading bathroom renovation contractors in this community.