Need an Honest Plumber in University Place? Call Joe the Pro!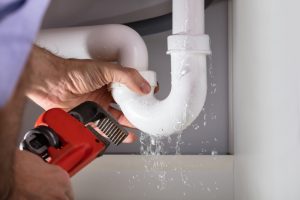 With honesty and integrity at the forefront, we proudly offer a broad range of professional plumbing services to residents of University Place. Whenever you experience problems with your system that are disruptive to most routine tasks, we know that it is more than a simple or minor inconvenience to you.
If you require services, whether your project is large or small, we will dispatch a highly-qualified professional, stocked with tools, equipment and replacement parts to complete the job promptly and right the first time.
As a top choice among many service professionals in the area, these are reasons that our customers depend on us:
One-stop shop
Family-owned and operated
Comprehensive installations, repair, replacement and maintenance services
High-quality craftsmanship
Our honesty, productivity and integrity
Exceptional service
Honest, cost-effective rates
When it comes to service, leave the job to Joe the Pro to do it right the first time!
Residential Plumbing Services for University Place Residents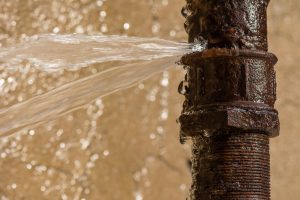 Rather than dealing with multiple contractors, you can call us, your one-stop shop to meet your plumbing needs. From plumbing repair to comprehensive new installations, you can expect high-quality workmanship and exceptional services that follow industry best practices and meet all of the provisions of applicable codes.
While our list of plumbing services is extensive, the following compromises the majority of common services for residents of University Place:
Full spectrum of general plumbing
Sewer repair – solutions for root intrusion, breaks and cracks
Water purification systems – under-the-sink styles to entire-house systems
Tankless water heaters – reduces energy consumption and carbon-footprint
Re-piping
ADA-compliant zero barrier showers, grab bars, walk-in tubs, and elevated toilets
Bathroom remodels
…and so much more
Call today for exceptional services by a professional that knows how to get the job done promptly and right the first time!
University Place Plumbing Repair – Leaky Faucets to Remodels
Leaky faucets are the most common plumbing issue in residential homes. With our years of experience and reliable services since 1984, we offer dependable installations, repair and maintenance solutions for any size residential project in the University Place area.
In addition to general plumbing repair and installations, we have the skills and experience to turn a tired bathroom into a luxury spa.
If you are in need of general services, repairs, maintenance, installations or a remodel, call us. As a one-stop shop, we are equipped to handle all types of services, and repairs such as:
Damaged or burst pipes
Leaky faucets and new installations
Clogged fixtures and drains
Emergency leaks
Water purification systems
Sewer line repair and drain clearance
Tankless water heaters
Re-piping services
Call Joe the Pro Plumbing to diagnose and handle any size plumbing project, or to schedule a consultation to discuss a bathroom remodel. 253-320-8558
​