Repiping University Place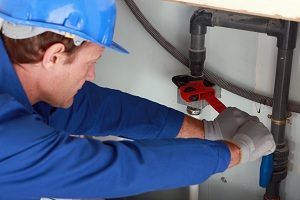 Low water pressure in your home could be the result of a water leak somewhere. Call our repipe specialist right away to check out the problem. We at Joe the Pro Plumbing & Construction are repipe experts who offer high quality re-piping services for University Place, WA residents.
As an established and experienced company, we offer the following services in relation to re-piping:
Inspection of all lines
Plumbing
Repairs
New pipe installation
Re-piping a house or commercial property is not an easy task. There are several things that you need to be aware of. Start by consulting with one of our experts. During our consultation, we will help you budget your project accordingly with our professional estimate.
We are very knowledgeable in all areas pertaining to plumbing and pipes. Our company is proud to employ only the best. We work with our clients on projects large and small and any in between. The complexity of a project does not scare us away. We use the proper tools and equipment for every repipe plumbing job.
Repipe University Place
We have been offering repipe services for University Place residents for a long time now. We recommend that you give us a call us for inspection and any repipe requirements. Some major issues to look for that can result in re-piping:
Low water pressure
Rusty or discolored water
Water leaks
Unusually high utility bills
As repipe specialists, we will first find the cause of the problems and then provide relevant solutions for them. We are experts at providing re-piping throughout a property, no matter how extensive the project. A re-piping refurbish will do away with the water problems you are facing and bring back your clean water with adequate pressure. Consult one of our experts today to discuss cost options.
University Place Repipe Specialist
When choosing your University Place repipe specialist, consider the following aspects to ensure you are getting the best deal:
Extensive experience
Considerate and caring employees
Quality of materials and equipment used
Pricing structure
Let us help you. Our teams of plumbing and re-piping experts are ready to make a plan with you today!
Bring yourself peace of mind. Call Joe the Pro Plumbing & Construction at (253) 320-8558 for any re-piping requirements in University Place.