Plumbers Lakewood
There are significant times when you need plumbing services in the Lakewood area that simply cannot wait. Whether your project is an emergency situation, or one that can wait, such as a renovation, call Joe the Pro! Not only do our plumbers in Lakewood have all of the tools and materials for plumbing repairs, as a full-service contractor we have an extensive background in high-quality installations, maintenance, construction and custom designs.
These are common examples of plumbing problems that require quick response to avoid major and costly damage:
Malfunctioning toilet – clogged, running continuously, or simply not functioning
Broken or burst pipes
Clogged drains caused by waste buildup, hair accumulations or cooking oils and grease
Leaks of any size
We are a family-owned and operated business that has built a reputation based on high-quality workmanship, service with integrity, extensive knowledge and capabilities, and a passion for fulfilling every job right the first time!
Call us today to hire our plumbers for solutions to large or small problems!
Plumbing Services Lakewood
As a professional contracting company, we have a time-honored reputation for providing all types of plumbing services and solutions, general maintenance, custom designs, and construction for residential repair and renovations.
The following is an overview of our plumbing services for Lakewood homeowners:
General plumbing
Piping and re-piping drain systems
Installations and repairs – sinks, faucets, bathroom fixtures, tubs, showers
Sewer repair
Drain rooter service
Water purification systems
Installation and repair of tankless water heater systems
ADA-compliant elevated toilets, grab-bars, walk-in tubs, and zero barrier showers
Remodeling and custom designs – bathrooms
Whether you require a plumber for home renovations, repair job or plumbing services in the Lakewood community, you have found the right plumber contractor – call Joe the Pro! We're your one-stop shop that does it right the first time!
Lakewood Plumbing Repair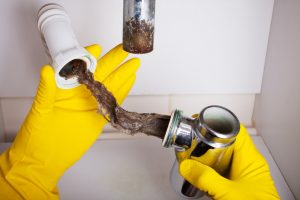 We are a complete source for general plumbing repair service, installations and replacements, in addition to bathroom custom design, planning and remodeling for residents of Lakewood. Call us today!
From leaky faucet repair to transformation of a bathroom, our plumbers do it all! No project is too large or too small. You will appreciate our high-quality craftsmanship and attention to the smallest details as we transform your bathroom into an amazing design space.
We have significant knowledge, expertise and skill for all types of repairs or remodels. The following includes a short list from our wide range of residential plumbing repair services in the Lakewood area:
Unclogging toilets
Leaky faucets
Drain cleaning
Damaged pipes and re-piping
Sewer repairs
Water heaters
Call Joe the Pro Plumbing for the services of a plumber in the Lakewood area who utilizes advanced technologies, state-of-the-art equipment and tools that meet the challenge of completing every project right the first time! 253-320-8558