Bathroom Remodel Steilacoom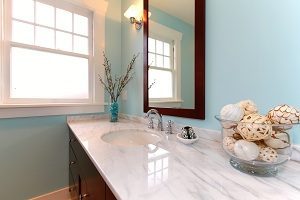 The bathroom is probably the busiest room in any home. Everyone in the house uses it from morning until night. Naturally, nobody wants their bathrooms to be boring, outdated or cramped.
The sad fact is even the most elegantly-appointed bathrooms start looking drab after years of use. Joe the Pro Plumbing & Construction offers bathroom remodeling services in the Steilacoom, WA area to transform such spaces, making them ideally suited to meet the changed needs of the homeowner.
We create a bathroom remodel to:
Affect aesthetic changes to make the room look stylish
Expand the space
Incorporate more water efficient fixtures
Make the place more functional and convenient to use
We can handle any big or small bathroom remodel job around Steilacoom. Whether you want an extensive bathroom renovation or just a shower remodel, we are the bathroom remodeling contractors to call.
Bathroom Remodeling
Our company offers custom bathroom remodeling solutions for Steilacoom area residents. The concept of a dream bathroom varies from person to person, household to household.
We realize this and do not come to a bathroom remodeling job within the Steilacoom area with preconceived notions. Before exploring the possibilities of a particular bathroom remodeling project, we:
Listen carefully to the bathroom remodel ideas of the customer
Assess the existing space
Understand the available bathroom renovation budget
You can count on us to be upfront in all discussions, including the bathroom remodel cost breakdown. We give you a realistic picture of the possible scope of bathroom remodeling that fits within your budget.
Thereafter, we carry out the bathroom renovation exactly as per the approved specifications.
Steilacoom Bathroom Renovation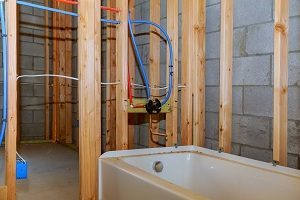 We pride ourselves as exceptionally competent and customer focused bathroom remodeling contractors. We ensure that those who hire us for a bathroom renovation in the Steilacoom area receive the finest possible outcome on their project.
Our company employs technicians who are proven pros and have years of experience in doing bathroom remodel work of all kinds. We see to it that our professionals are focused and precise in every aspect of the bathroom renovation project they work on.
We assure you of bathroom remodeling that is done:
With meticulous attention to the smallest detail
Using top-grade products
Without rushing or cutting corners
With minimal hassles for you
Planning a bathroom remodel in your Steilacoom area home? Joe the Pro Plumbing & Construction can help. Call (253) 320-8558 to discuss your bathroom renovation requirements.