Bathroom Remodel Lakewood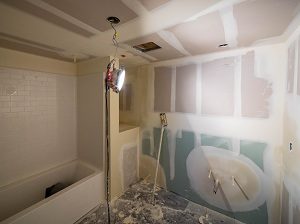 Are the tiles and floor of your bathroom worn out? Is your bathroom tired and dated? Give your bathroom a fresh appeal. Better yet, give your bathroom a whole new spa feel. Call Joe the Pro Plumbing & Construction.
We are among the best bathroom remodel experts in the Lakewood, WA area. We have successfully revamped bathrooms of many homes in the city. Our experienced team of professionals will not only help you with planning and designing, but will also execute the bathroom remodel work to your specifications.
Our bathroom remodel team focuses on your preferences and will keep you included every step of the way. When you hire us, you are hiring quality. Our Lakewood bathroom remodel team is known for:
Consulting with the client
Updating the client at every step
Maintaining transparency of service
Bathroom Remodeling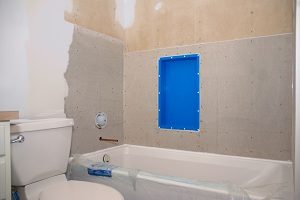 Our bathroom remodeling team understands every house is different and so they create unique designs for each of them. When it comes to bathroom remodeling in the Lakewood area, we are certainly the best.
Our creativity and designs have made us among the highest rated bathroom remodeling services in the area. It is not only our bathroom remodeling designs that have helped us gain popularity, but also our flawless execution of work.
By hiring our bathroom remodeling team for your Lakewood project, you get:
Unmatched creativity
Flawless execution
On-time completion
Job site cleanliness
We have several highly rated reviews and recommendations to prove that our work truly is the best. We have a long list of satisfied customers and clients whom we have impressed with our bathroom renovation services.
Lakewood Bathroom Renovation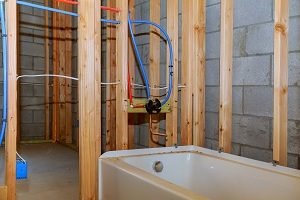 Bathroom renovations do not have to be messy. Our bathroom renovation team in the Lakewood area not only redefines the beauty of your space, but also takes extra care to keep our work area tidy.
We make sure to clean up and remove all of the debris that comes with bathroom makeovers. Call us for your bathroom renovation now. Our bathroom renovation service is known for:
Professional approach
Hassle-free processes
Affordable prices
Let our team of professional revamp and refresh your bathroom.
Call the bathroom remodel professionals from Joe the Pro Plumbing & Construction at (253) 320-8558 to discuss the bathroom renovation work in your Lakewood home today.